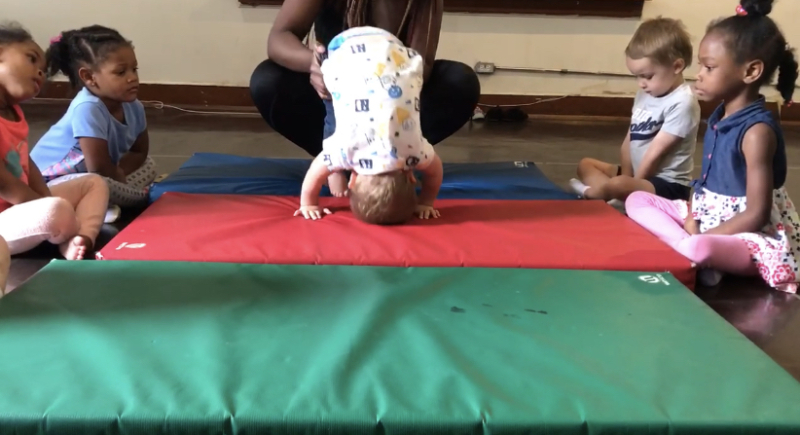 VIRTUAL CREATIVE MOVEMENT
with YES STAFF
$60000
Online registration unavailable
$75 Monthly Tuition Includes
LIVE Virtual Classes - Every Tues & Thurs @11am EST 
New Pre-Recorded Lesson each week 
Access to Instructor Playlists for home practice and additional fun 
Monthly Home Activity Resource List for kids and parents 
Unlimited Access to Digital Recordings of Live & Pre-Recorded sessions*- Available at your convenience through your online classroom
AGE 3-5 
CREATIVE MOVEMENT LIVE CLASS INFO  
Students will develop dance and movement skills, channel energy, stimulate imagination & creativity while learning balance, strength and coordination. The class incorporates elements of technical dance, jazz, hip hop,and theatre. We use fun music, props and themes such as Under the Sea, Welcome to the Jungle and Superhero Training Academy to teach dance & movement skills. This class is appropriate for boys and girls. 
Classes begin with 15 minutes of warm up and stretch which includes isolations that warm up each individual body part and stretches the muscles to increase flexibility. Warm up and stretch are followed by 10 minutes of basic technique which includes short exciting combinations across the dance floor. Students will then engage in 15 minutes of choreography that will build from week to week. Finally, class ends with a review of terminology and cool down.
Our enrichment classes are designed to strengthen students physically and emotionally. Classes teach discipline, self-esteem and teamwork in addition to specific curriculum. Classes build from week to week and students learn progressively throughout the session.
Students will have the opportunity to interact with their instructors and other students. Everyone will have a VIRTUAL showcase to show what they learned in Dec and May. 
PRE- RECORDED CLASSES 
You will have acces to pre-recorded lessons through our online classroom. Lessons will give a breakdown of concepts learned in class. It will feature moves, grooves, technique, choreography and more. 
SCHEDULE 
Classes Start Aug 4, 2020 through May 31, 2021  
Classes are Tues and Thurs at 11am EST (Remember: All classes are recorded and available by the following Monday for your childs' enjoyment anytime) 
*NOTE: Only the instructor is visible on recordings. 
COST 
$75 per month ( $750 full school year)  
NOTE: When selecting a PAYMENT PLAN, there is a ONE-TIME $2.50 payment plan fee added to your initial payment 
You may cancel anytime with 30 day written notice. There are no refunds for payments already processed. Expect one additional payment after cancellation based on your cancellation date. Your child is welcome to participate throughout the payment period. 
YES VIRTUAL CLASS PARENT WELCOME FLYER

Oct

1st

,

2020

-

May

31st

,

2021

Tue and Thu

from

11:00 am - 12:00 pm
Online Class
For more info, call us at 678-753-4110